Jr. High Drop-In Badminton Cancelled for Today
November 29, 2016
Pictures are in and Now so are the Retake Proofs.
Pictures that were ordered on or before November 4th are in.  They will be handed out either today (November 25, 2016) or on Monday.  If you do not receive them please check with your child.
If your child had retakes, the proof sheets have arrived at the office.  They will be given to your student today so please check with them if you have not received them by the end of the week.
Basketball Try Outs
Try outs will be held November 30, and December 1 after school.  Open to all Junior High Girls wishing to play basketball. Boys basketball try outs will be Monday, November 28th and Tuesday November 29th.  Try outs will be after school until 4:45
Christmas Lunch
This year Millet School and Griffiths-Scott are joining together to share our Christmas Lunch.  It will be held on December 14, 2016.  If you would like to help out or donate items, please contact Christine Sych at 780-919-2217.  Thanks you.
It's That time Again
Auditions for the Spring Play will be announced soon.  Please check back, audition times will be posted on the Calendar
New E-Mail Addresses
We have a new e-mail address!  The school address is now gs@wrps11.ca.  If you wish to contact an individual teacher or Mrs. Coleman you may contact them through the e-teacher page.
Our School and What We Do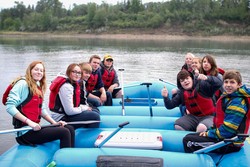 Please visit our Photo Gallery to check out Our School and What We Do.  Here is just a taste.
Busing Information
Learning Commons - What Is It.?
Has your child mentioned "Learning Commons" at home?  If so they are referring to the learning environment in the Library that is new this year at GSMS.  Mrs. Killen and Mrs. Coleman spend part of their teaching time each day in the Learning Commons.  Students work individually or in small groups with the support of the Learning Commons teacher in coordination with their classroom teacher.  It is an alternate learning space and is supportive of a variety of students needs.  If you have questions or would like more information about Learning Commons please speak to your child's teacher of Mrs. Coleman.
Text Us! 780-216-1474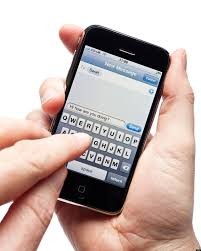 PROBLEM RESOLVED - It was brought to our attention that some people were unable to call the school on the number below.  That issue has now been resolved.  We apologize for any inconvenience this may have caused.
Would you like a quick and easy way to communicate with the school staff?

We have a new school cell phone. You can now easily send us a quick text in the morning to let us know if your child will be late or absent. If you have a message for your child's teacher, a question or need some information about school happenings text us.
The cell phone number is 780-216-1474.

Feel free to text, email, call or stop in to see us any time!
Division News