WELCOME
Welcome to all Griffiths-Scott Middle School students and their families!   Whether your students are returning to GS or if you and your family are new to our school, we are looking forward to seeing you on Tuesday, September 6!
There have been some changes throughout the summer and our staff list is shown below. Welcome to our new staff members!  If you haven't heard I am now the principal of both Griffiths-Scott Middle School and Millet School.  Mr. Gibson has transferred as principal of Pipestone School.  I am looking forward to the opportunity to work with all students and staff of both schools for 2016-2017! Currently I will be at GS in the mornings and at Millet School in the afternoons.  That schedule will be in effect with some flexibility to allow me to meet students' needs in both locations.
The bell schedule is almost the same as last year for GS. School starts at 8:35 and students are dismissed at 3:35. Students who are not in class at 8:35 are marked late for the morning. Registration for the afternoon is at 12:45.  Students who are not in class at 12:45 are marked late for the afternoon. Please ensure that your child attends school on a regular basis and is on time to maximize their learning.  Attendance (including late arrivals) will be tracked and concerns will be communicated to parents on a monthly basis.
We are excited about the new school year as we have some fun and rewarding learning experiences planned for our students! We are focusing on being a UNESCO school and what that means to our students and staff.  We are excited to highlight "Griffin Pride" through a range of classroom and school wide activities, clubs, teams, projects, assemblies, and presentations!
Our Welcome Back Assembly is Tuesday, Sept. 6 at 10:40! Parents are welcome to join us if they have time.  Also mark Thursday, Sept. 22 on your calendar. We have our Open House at 6:30 on Thursday, Sept. 22. All families of students in GS and Millet School are welcome to attend our Open House.  You will have time to meet staff and tour the school at that time. Our Awards Presentation for 2015-2016 will follow at 7:00 in the gym.
The school year is about to begin! I look forward to seeing all of you.  Stop into to see me, call 780-387-4101 or text me at 780-216-1474 if you have any questions or comments.
                                                                                Mrs. Susan Coleman
School Supply Lists 2016-2017
Our School and What We Do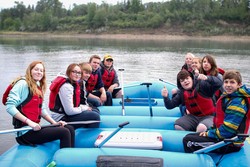 Please visit our Photo Gallery to check out Our School and What We Do.  Here is just a taste.
Griffiths-Scott Middle School Staff List
Griffiths-Scott Middle School Staff
Principal                             Mrs. Coleman
Grade 5                              Mr. Horyn
Grade 5/6                           Ms. Snowden (mornings only)
Grade 6                              Ms. Snowden (afternoons)
Grade 6                              Mrs. Killen (mornings only)
Junior High                         Mr. Wickstrom (Grade 7 Homeroom)
Junior High                         Mrs. Pezderic (Grade 8 Homeroom)
Junior High                         Ms. Saunders (Grade 9 Homeroom)
Junior High                         Mrs. Killen (LA9, Options, Learning Commons) 
Learning Support                Mrs. Becker (Monday to Thursday)
Learning Commons             Mrs. Barron (afternoons plus Friday)
Educational Assistants         Mrs. Schmidt, Mrs. Wagar, Mrs. Herrera
Admin  Assistant                 Mrs. Buhler
FSL Worker                         Mrs. Dewald (Monday and Wednesday)
Librarian                             Mrs. Smith  (Tuesday, Wednesday and Thursday mornings)
Custodians                          Kathy Johnson, Tara Thulin
Registration for the 2016-2017 School Year
The school will be open on August 30, 2016 for registration of students new to our area.  A copy of your child's birth certificate will be required as well as your legal land description if you live in the area surrounding Millet.  The legal land description will include section, township, etc.  If your child attended Millet school last year there is no need to register with Griffiths-Scott School.  Your child's information has automatically been forwarded to our Student Information System.
Family BBQ Lunch
This is a rare chance for the students of Griffiths-Scott and Millet School to have a lunch together with their family.  The Parent Committees' of each school will be making lunch for students staff and their family at noon on June 14, 2016.
Hands on Science
On June 6, 2016 Hands on Science will be coming to our school to present Mechanisms Using Electricity to our Grade 5 students.  If you have a student in Grade 5, this would be a great opportunity to help with some hands on learning.
Busing Information
Pancake Breakfast
Hope Mission will be here to cook up a pancake breakfast for all students and staff on Friday, June 3, 2016.  Students are welcome to come at 8:00 for pancakes.
Badminton Winners!
Congratulations to our badminton team who had a very good season.  Rhyanna who won silver in her singles category and Kiera and Mychel who won silver in their doubles category
We Bake for Change
Congratulations to the WE TEAM they raised 160.00 for our Free the Children efforts.
Learning Commons - What Is It.?
Has your child mentioned "Learning Commons" at home?  If so they are referring to the learning environment in the Library that is new this year at GSMS.  Mrs. Killen and Mrs. Coleman spend part of their teaching time each day in the Learning Commons.  Students work individually or in small groups with the support of the Learning Commons teacher in coordination with their classroom teacher.  It is an alternate learning space and is supportive of a variety of students needs.  If you have questions or would like more information about Learning Commons please speak to your child's teacher of Mrs. Coleman.
New Sub Page
Important Notices for Parents will be posted under the Parent Tab - Notices
Text Us! 780-216-1474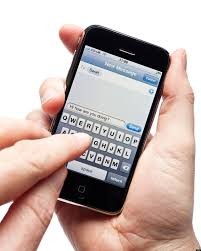 PROBLEM RESOLVED - It was brought to our attention that some people were unable to call the school on the number below.  That issue has now been resolved.  We apologize for any inconvenience this may have caused.
Would you like a quick and easy way to communicate with the school staff?

We have a new school cell phone. You can now easily send us a quick text in the morning to let us know if your child will be late or absent. If you have a message for your child's teacher, a question or need some information about school happenings text us.
The cell phone number is 780-216-1474.

Feel free to text, email, call or stop in to see us any time!
Division News