Hands on Science
On June 6, 2016 Hands on Science will be coming to our school to present Mechanisms Using Electricity to our Grade 5 students.  If you have a student in Grade 5, this would be a great opportunity to help with some hands on learning.
Track Meet
Those students who qualify for the Leduc Track Meet will be competing on May 30, 2016.  All students that place in the top two in their category will move on to the Zone Meet in St. Albert on June 2, 2016.  Since there are only a few students who will qualify busing will not be supplied.  Parents will need to ensure their student gets to the Meet on time.
Farewell Tickets
Tickets for Farewell are now on sale.  They are available in the office for 3.00, there is no charge for your Grade 9 Student.  Tickets are limited to 8 tickets per family.
Pancake Breakfast
Hope Mission will be here to cook up a pancake breakfast for all students and staff on Friday, June 3, 2016.  Students are welcome to come at 8:00 for pancakes.
Badminton Winners!
Congratulations to our badminton team who had a very good season.  Rhyanna who won silver in her singles category and Kiera and Mychel who won silver in their doubles category
We Bake for Change
Congratulations to the WE TEAM they raised 160.00 for our Free the Children efforts.
Learning Commons - What Is It.?
Has your child mentioned "Learning Commons" at home?  If so they are referring to the learning environment in the Library that is new this year at GSMS.  Mrs. Killen and Mrs. Coleman spend part of their teaching time each day in the Learning Commons.  Students work individually or in small groups with the support of the Learning Commons teacher in coordination with their classroom teacher.  It is an alternate learning space and is supportive of a variety of students needs.  If you have questions or would like more information about Learning Commons please speak to your child's teacher of Mrs. Coleman.
New Sub Page
Important Notices for Parents will be posted under the Parent Tab - Notices
Text Us! 780-216-1474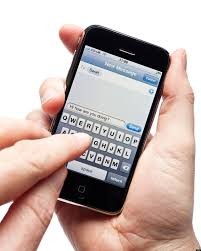 PROBLEM RESOLVED - It was brought to our attention that some people were unable to call the school on the number below.  That issue has now been resolved.  We apologize for any inconvenience this may have caused.
Would you like a quick and easy way to communicate with the school staff?

We have a new school cell phone. You can now easily send us a quick text in the morning to let us know if your child will be late or absent. If you have a message for your child's teacher, a question or need some information about school happenings text us.
The cell phone number is 780-216-1474.

Feel free to text, email, call or stop in to see us any time!
Division News