Grade 5 and 6 Ski/Snowboarding Trip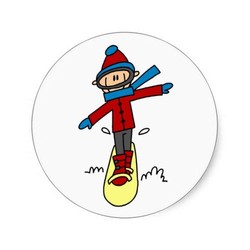 GSMS and Millet School are offering a ski or snowboard lesson for grades 4-6 students to Snow Valley Ski Hill on Thursday, March 9, 2017.  The students will be leaving the school at approximately 8:40 am and return at approximately 3:30 pm.  Students will need to bring a bag lunch or order the lunch buffet.  Please be sure your child is dressed appropriately for the weather.  If you are interested in supervising please contact your child's teacher.
If your child did not bring home a permission form, you will find a copy of it under our forms page.
Grade 8 and Grade 9 High School Orientation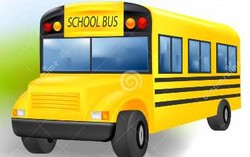 The Grade 8 students will be travelling to Wetaskiwin Composite High School on Tuesday, March 14, 2017 for an orientation.  If you did not receive a copy of the permission form from your student please visit our Forms page.
Grade 9 students will be travelling to Wetaskiwin Composite High School on Tuesday, March 7, 2017 for an orientation.  If you did not receive a copy of the permission form from your student please visit our Forms page.
Hot Lunch March 10
We will be having another Hot Lunch on March 10, 2017.  All orders must be accompanied by payment and returned by Monday, February 27, 2017. No late orders will be accepted.
Be a Buddy Not a Bully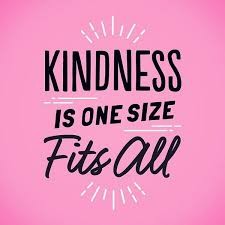 On February 22, 2017 we encourage everyone to wear something pink to show that we are all working together to prevent bullying in our schools, in our communities and online.  Pink Shirt Day comes from two Nova Scotia high school students who decided to take a stand against bullying in their own school.
The original event was organized by David Shepherd and Travis Price of Berwick, Nova Scotia who in 2007 bought and distributed 50 pink shirts after male ninth grade student Jadrien Cota was bullied for wearing a pink shirt during the first day of school.
Grade 9 and Grade 10 Orientation
Basketball Tournament a Success

Congratulations go out to our Basketball teams.  The girls came away with a silver medal and the boys grabbed the gold.  Thanks to all the players, families and students who showed up to cheer on our teams.
Adopt a Driveway
Adopt-A-Driveway is a volunteer service program where people commit to removing snow from the driveways and sidewalks of Millet residents, who are unable to perform this task for themselves, throughout the winter season.
If you need more information please phone the town at 780-387-4554.
Choir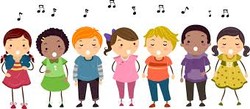 Any one wishing to sing in the choir please talk to Ms. Pezderic and listen for announcements.  Practices will be Monday's at 12:15 in the music room.
Kids in Action
We have exciting news for students in grades 1-6 at Millet School and GSMS!
Hope Mission from Wetaskiwin will be running an after-school program called Kids in Action for 6 weeks.  The program will be once a week and will be held on Thursdays at 3:35 - 5:00 at Millet School gym.
It begins on Thursday, Jan. 26 and will run Feb 2, 16, 23, and March 2 and 9.  There is no cost for the program!  Any students in grades 1-4 at Millet School and grades 5-6 at GSMS are eligible to register
Registration forms will be available in the offices at Millet School and GSMS.  You must register your child before they can participate in the program. Registration forms can be returned to Millet School and GSMS before Jan. 26.  There is a limit of 35 students in the program.  First come first serve so return your registration form as early as possible.  
NOTE: Any students who attend the Kids in Action program will bring all of their outdoor clothing, boots, lunch kits and backpacks to the Millet School gym at the end of the day.  They will not be allowed to return to GSMS or Millet School classrooms or hallways to get items that they need to take home after Kids in Action.  Parents/guardians must arrange for transportation of their children to get home at 5:00 when the program ends.
If you have any questions please contact Susan Coleman at GSMS in the mornings and Millet School in the afternoons.
New E-Mail Addresses
We have a new e-mail address!  The school address is now gs@wrps11.ca.  If you wish to contact an individual teacher or Mrs. Coleman you may contact them through the e-teacher page.
Our School and What We Do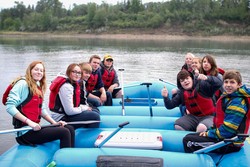 Please visit our Photo Gallery to check out Our School and What We Do.  Here is just a taste.
Learning Commons - What Is It.?
Has your child mentioned "Learning Commons" at home?  If so they are referring to the learning environment in the Library that is new this year at GSMS.  Mrs. Killen and Mrs. Coleman spend part of their teaching time each day in the Learning Commons.  Students work individually or in small groups with the support of the Learning Commons teacher in coordination with their classroom teacher.  It is an alternate learning space and is supportive of a variety of students needs.  If you have questions or would like more information about Learning Commons please speak to your child's teacher of Mrs. Coleman.
Busing Information
Text Us! 780-216-1474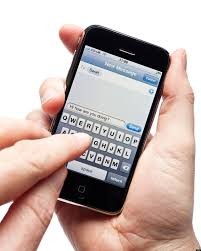 PROBLEM RESOLVED - It was brought to our attention that some people were unable to call the school on the number below.  That issue has now been resolved.  We apologize for any inconvenience this may have caused.
Would you like a quick and easy way to communicate with the school staff?

We have a new school cell phone. You can now easily send us a quick text in the morning to let us know if your child will be late or absent. If you have a message for your child's teacher, a question or need some information about school happenings text us.
The cell phone number is 780-216-1474.

Feel free to text, email, call or stop in to see us any time!
Girls Volleyball
Congratulations girls on a great season and thank you to Deb and Gareth Machin for pictures of our team in action.
Division News